Sign up now, Make more friends, Enjoy with more features, Let you easily Fun Community.
You have to Login for download or view attachment(s). No Account? Register
x
Edited by TheLtCaptain at 2021-2-5 07:41 AM
!Spoilers Ahead!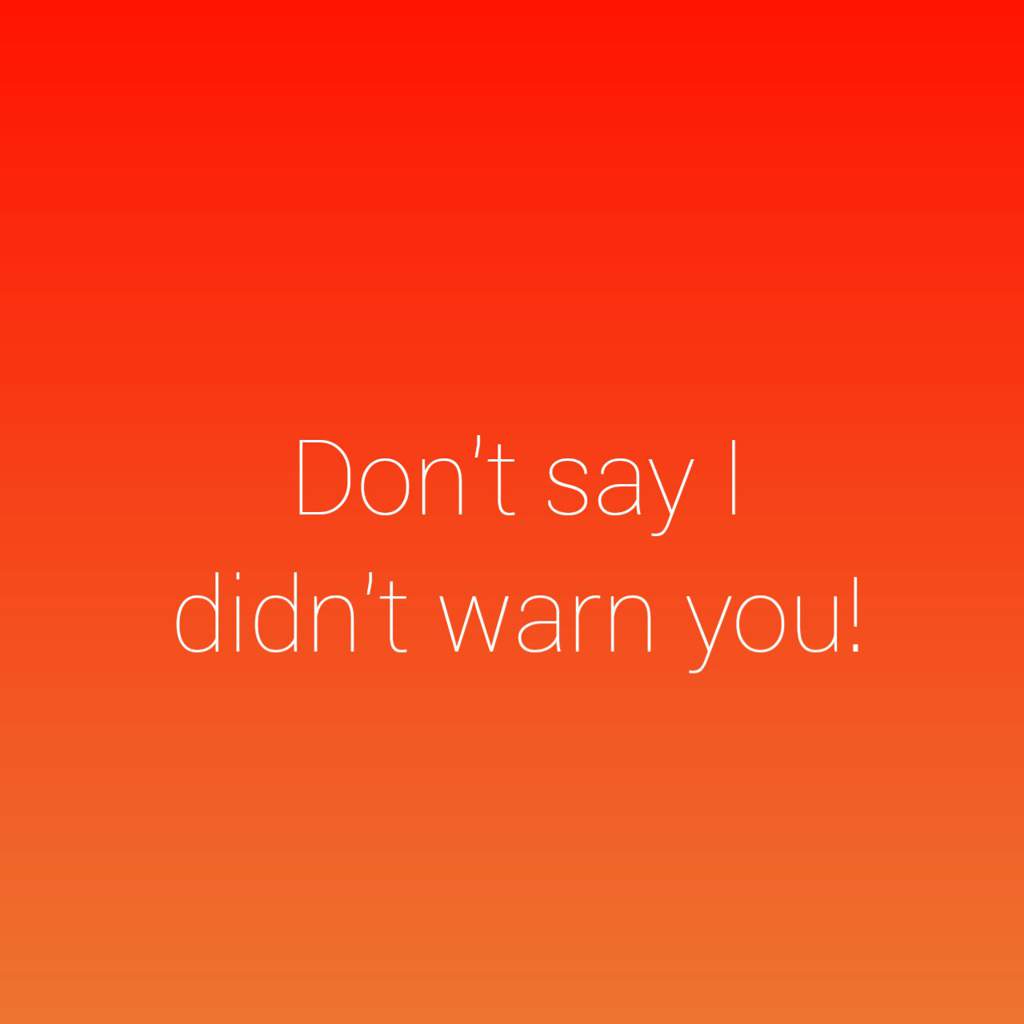 ☆═━┈┈━═☆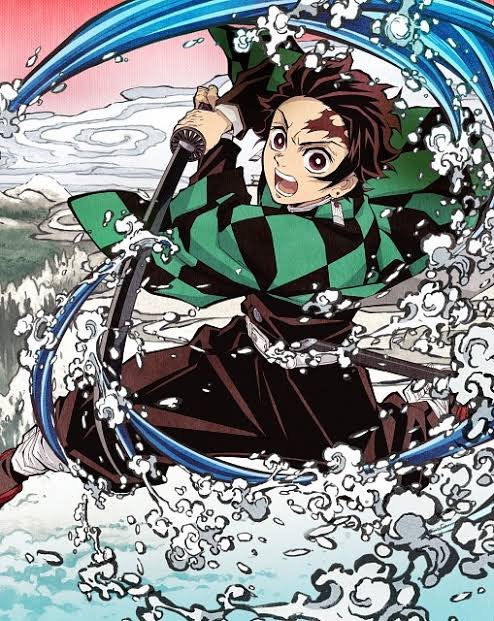 Tanjirou
Legacy Of The Sun
Role
Assassin
Illustrator
Gotouge Koyoharu (Manga)
Ufotable (Anime)
Specialty
Charge/Burst
Alignment
Neutral Good
Traits
Humanoid, Male, Earth
Type
Light
Price
24000 BP/499 Dias
Stats and Attributes
Durability: 40/100
Offence: 94/100
Ability Effects: 55/100
Difficulty: 74/100
Movement Speed: 265
Physical Atk: 136
Magic Power: 0
Armour: 18
Magic Resistance: 10
HP: 2460
Mana: 0
Attack Speed: 0.8
HP Regen: 34
Mana Regen: 0
Basic Attack Crit Rate: 0
Ability Crit Rate: 0
[Skills]
Passive - Five Senses: Smell
As Tanjirou has an advanced sense of smell, staying idle for 4s will have him sniff out the location of enemy heroes that are at least 20 yards away from him. If he stands still inside a bush, he can detect enemies in nearby bushes as well. When Tanjirou uses his skills thrice, he can change his breath style to Breath Of The Sun for 12s, gaining 40% increased movement speed and 25% more energy Regen for the first 3s. If he doesn't take damage for 1.5s after casting any skill, he will continuously regenerate energy until he's attacked again.
(Secret Buff) - Fighting Side By Side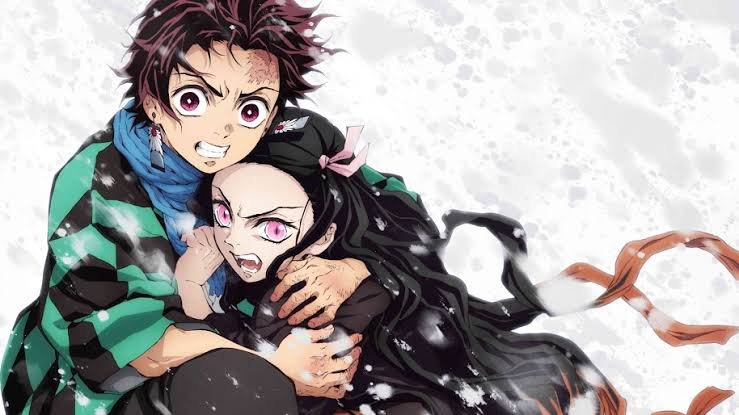 If Nezuko is on the same team, both she and Tanjirou will gain 10% more Physical Atk and Movement Speed. Once Nezuko's HP drops to below 30%, she can hide in the box on his back to activate her passive undisturbed until she chooses to come out. This effect can be cancelled when Tanjirou takes too much damage or is controlled. When Nezuko comes out of the box, she will knock back all nearby enemy heroes. They can recall together as long as she is in the box.
Skill 1 (Water) - Breath Of Water "Water Wheel"
[AoE]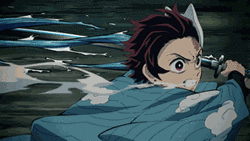 Tanjirou leaps into the air and vertically spins to build momentum, dealing 250/310/370/430/490/550 physical dmg (+100% total Physical Atk) to all nearby enemies. When the spin is over, his sword will release a flowing attack in a circular motion that deals 300/360/420/480/540/600 physical dmg (+120 % Extra Physical Atk) and slows down all enemies hit by 33% for 1s.
Energy Cost: 20
CD: 8s
Skill 2 (Water) - Breath Of Water "Striking Tide"
[Charge]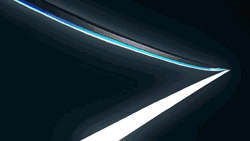 Tanjirou charges in a designated direction and unleashes 4 consecutive slashes that each deal 120/150/180/210/240/270 physical dmg (+40% total Physical Atk) to all enemies along the way. If an enemy hit by this skill is pinned against a wall, they will be knocked up in the air for
0.6s
.
Energy Cost: 28
CD: 7.5/7/6.5/6/5.5/5
Extra Slash : 1/2/3/4/5/6
Ultimate (Water) - Breath Of Water "Constant Flux"
[Burst][Charge]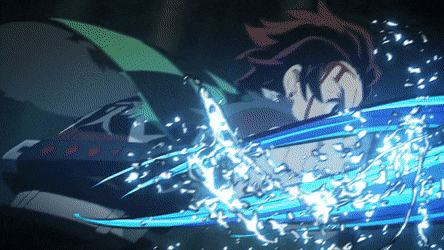 Tanjirou dashes in a designated direction and slashes all enemies in his pathway, dealing 600/660/720 physical dmg (+100% total Physical Atk) and reducing their armour by 20% for 2s. During the dash, he will be immune to all control effects and will take 50% reduced damage.
Energy Cost: 35
CD: 30
Skill 1 (Sun) - Breath Of The Sun "Dance"
[Damage]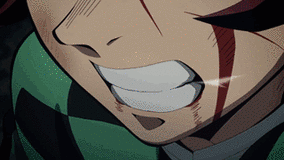 Tanjirou performs a single concentrated slash on a single target, dealing 310/360/410/460/510/560 physical dmg (+120% total Physical Atk) leaving them with a burn effect that lasts for 2s.
Energy Cost: 22 (first activation)/25 (second activation)
CD: 5
Second Phase
Breath Of The Sun "Flash Dance"
[Charge]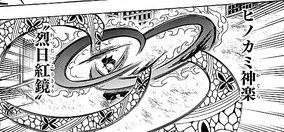 Tanjirou dashes in a designated direction and stops on contact with the first enemy hero he hits, dealing 360/420/460/520/580/640 physical dmg (+150 % Extra Physical Atk) and reducing both their attack and movement speed by 30% for 1.6s
Skill 2 (Sun) - Breath Of The Sun "Raging Sun"
[Blink][AoE]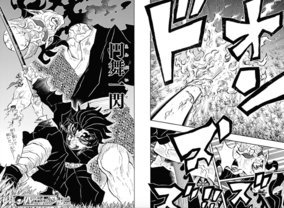 Tanjirou dashes twice in a designated direction and unleashes two horizontal slashes that deal 150/200/250/300/350/400 physical dmg (+85% total Physical Atk) to all enemies caught in its path.
Energy Cost: 24
CD: 8/7/6/5/4/3
Ultimate (Sun) - Dragon Sun Halo Head Dance
[AoE][Burst]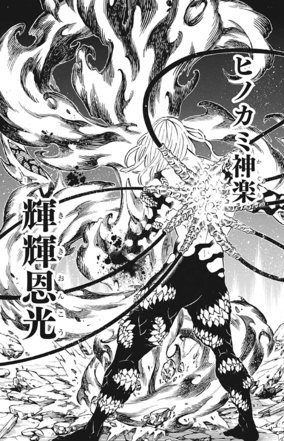 Resembling a dragon, Tanjirou moves in circles for 3s, becoming immune to all damage while slashing all targets he comes across, dealing 250/350/450 physical dmg (+200% total Physical Atk) to them for every
0.5s
. If an allied Nezuko uses Blood Burst while this is active, the damage will continuously increase by 15% up to 90% and stack with the burn effect, making it 5s.
Energy Cost: 32
CD: 30
[Lore]
The eldest child of the Kamado family. After selling coal in town to earn money, Tanjirou returned home, only to find that his entire family had been slaughtered by a demon, leaving only Nezuko who was forcefully turned into one herself by the culprit. Resolving to turn her back into a human and avenging their family, he and Nezuko embark on a quest to slay demons.
[Dialogue]
Entry
"Not today, not in the future, not anytime... I won't ever give up!"
In Battle
"I swear, Nezuko, your big brother will save you no matter what"
"Look straight ahead, rouse yourself"
"To dispel the regrets of those killed, I will relentlessly wield my blade against demons"
"I will not trample on the pains of being a demon nor those who regretted their actions"
"Demons were once humans too"
"Do good for others, and it will eventually return to you"
(Kill a demon hero) "What a sad scent... But I can't forgive you for hurting innoccents"
Death
"I failed my mission"
"Nezuko..."
Special Interactions
(fight with allied Nezuko) "The bond between me and Nezuko can't be severed by anyone!"
(encounter Nezuko) "Big brother will do his best from now on"
(encounter Kanao) "Good luck. It's the heart that drives people, so it can grow as strong as it wants to"
[Mastery Code]
-N/A-
[Skins]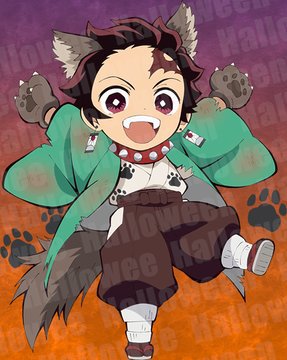 [Werewolf]
Rarity: Basic
Price: 269 Dias
[Tips and Tricks]
Miscellaneous
-Do yourself a favour and use Retribution. He uses a crap ton of Energy, so you're practically powerless without a buff.
-Make sure to enter team fight when you already casted 2 skills so you can maximize his Breath Of The Sun passive
-Be wary on your energy because the regenation is very small when you're taking damage
Item Builds and Emblems
Use Assassin Emblem, then take Bravery, Invasion, and Killing Spree so you can have bonus movement speed after killing enemy. If not, a Jungle Emblem is the way to go, then take Brutal, Iron, and Veteran Hunter for even more gold (you need that money to buy the kimono you promised Nezuko). Buy Pillager's Axe early game to help farm in the jungle, then, when you have enough gold, proceed to purchase Rapid Boots because you gotta go fast, then Bloodlust Axe to sustain yourself better and the CD reduction. If you have enough gold, go ahead with Blade Of Despair and Endless Battle. Buy Blade Of The Heptaseas just in case some guy has lifesteal or heal (*cough* Estes). Your last item depends on you.
Best Teammates
His best teammate? His imouto, Nezuko of course. Aside from their useful secret buff and combo between Tanjirou's sun ult and Nezuko's third, they work wonders in team fights. If not her, he can be teamed with any Support who can help him farm, preferably someone who can sustain him like Estes or Rafaela.
Counters
Tanjirou performs badly against Hanzo due to his ability to take away the buff that he loves so much. He's also bad against Khufra because of his reliance on blink skills, and similarly terrible toe to toe with Minsitthar. A pro Guinevere is a problem for him as well because once she knocks him up, he's done for. Since his passive relies on being able to avoid damage, any hero with reap capabilities is a no-no, especially Karina and Lesley.
Miscellaneous
Because of his energy hungry skills and constant need to be agile, Tanjirou is quite hard to master but once you get the hang of it, he can outplay his own counters with ease. Make sure you farm and rotate well, or else you'll contribute nothing to your team.
[Trivia]
- His name contains the characters for charcoal, healing, and first son
- His surname references his family's background of selling coal
- He cannot lie with a straight face
- His hard forehead was inherited from his mother
- Link for Nezuko hero concept -> https://forum.mobilelegends.com/forum.php?mod=viewthread&tid=81870&extra=
[End Notes]