Sign up now, Make more friends, Enjoy with more features, Let you easily Fun Community.
You have to Login for download or view attachment(s). No Account? Register
x
The first MPL skin Wanwan "E-Girl" is available now!
First Week 30% OFF
You dont want to miss out on the FIRST MPL skin!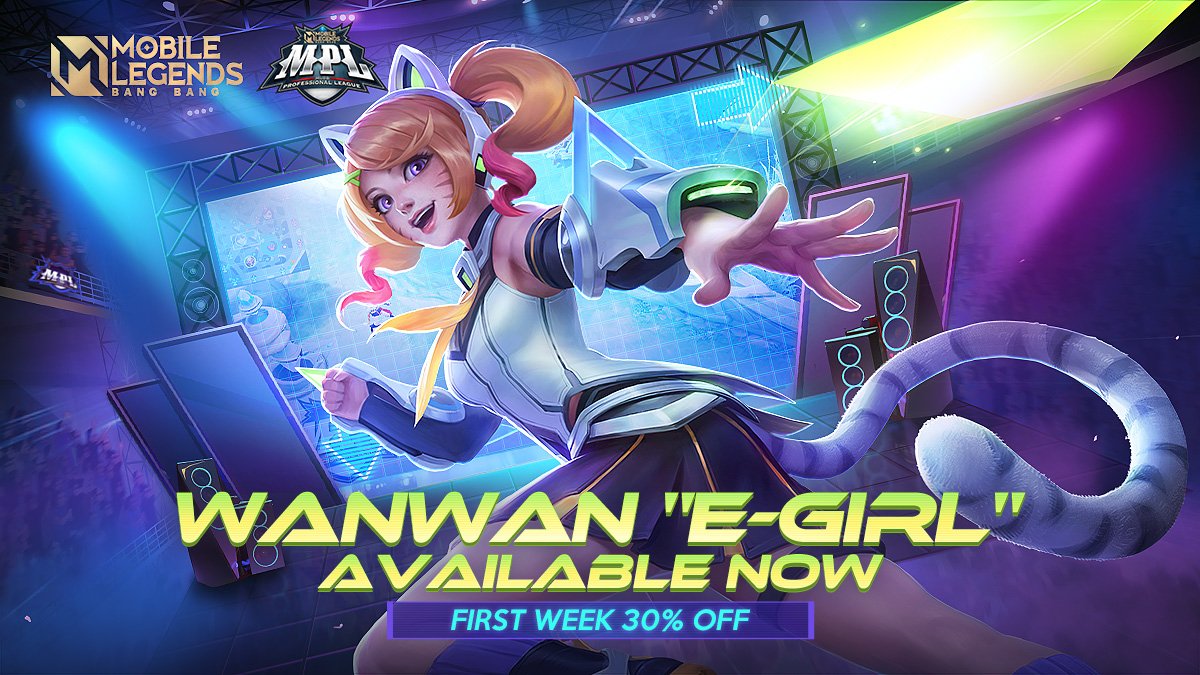 Display Model and Potrait:
MPL Professional League - New Skin Tasks:
08.13-08.15