515 M-World Skins including "M-World Wanwan" and "M-World Ling" are available for a limited time only.

Don't miss out on your fave!

515 Battle Party, 515 Carnival Party, Legend of the Mirror, 515 Sign-In and other events will grant your tons of Promo Diamonds and M-World Fragments!

PS: Promo Diamonds can offset regular Diamonds on purchases in the shop. M-World Fragments can exchange for Zilong's new Emote, hero Wanwan, Ling, Yin, and even more!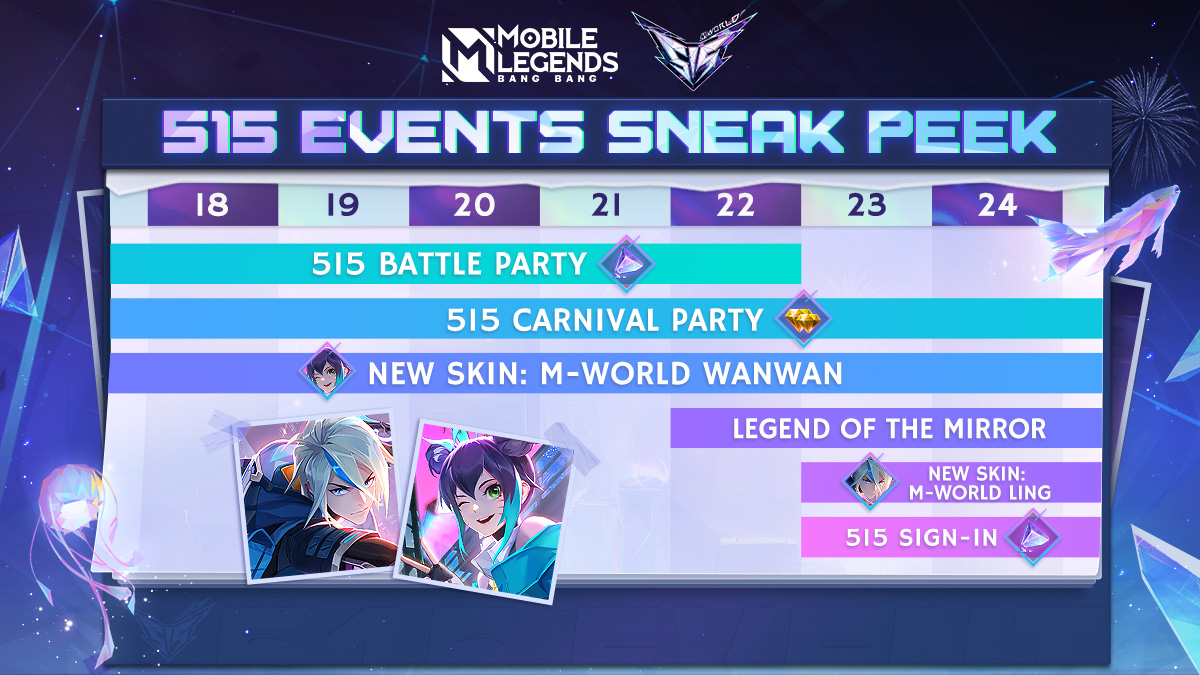 <